Welcome!
Giamela's has been proudly serving Los Angeles with the best Italian sub sandwiches, pizza, and pasta since 1964.
Try our famous Pepper Steak Sub with melted cheese and tomatoes, pickles, and onions (above), or our delicious Pastrami Sub (below). Delicious!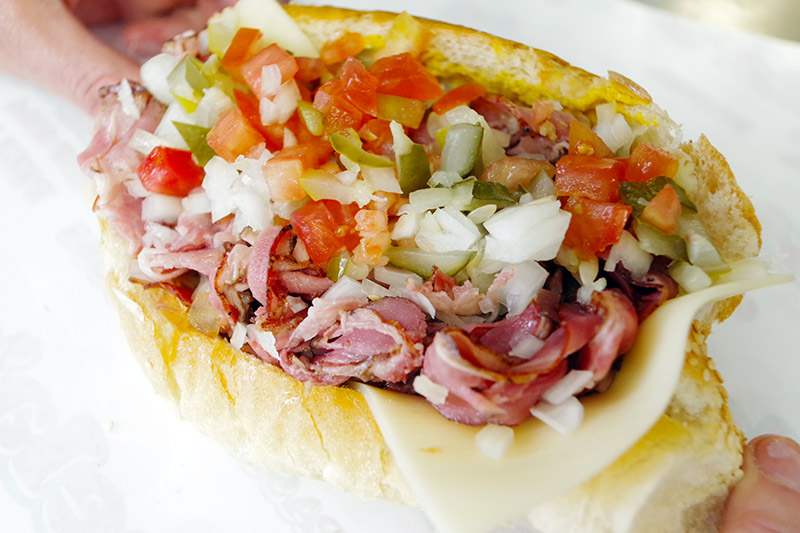 Pizzas
Giamela's is famous for our handmade pizzas, from traditional classics like cheese, pepperoni and more, to innovative tastes like our Basil Pesto Pizza (right).
Stop by for your own special creation, or try one of our most popular ones, like our Pepper Steak Pizza, Pastrami Pizza, and Giamela's Special. Delicious!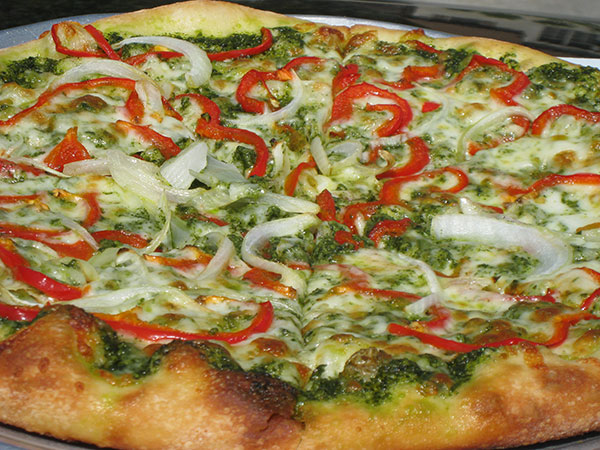 Locations
Atwater Village
3178 Los Feliz Blvd
Los Angeles, CA 90039
323-661-9444
Mon – Sat 10:00 am – 9 pm
Sun 10:30 am – 9 pm
Sunland
8728 Foothill Blvd.
Corner of Foothill & Sunland
818-352-2285
Mon – Sat 10:00 am – 9 pm
Sun 10:30 am – 9 pm
Canoga Park
21929 Roscoe Blvd
Los Angeles, CA 91304
Coming Soon!
Burbank
216 W Magnolia Blvd.
Burbank, CA 91502
818-845-6611
Mon – Fri 10:30 am – 7:30 pm
Sat 10:30 am — 7:00 pm
Sun 10:30 am – 6:00 pm